I love painting people I know and don't know, especially in situ.
Oakland has a festive once-monthly art street fair, and you never know who and what might show up. It's best to go in October, the Bay Area's best month, when the afternoons are golden and the temperatures as good as it gets over there. One time, a youth percussion marching band made their performance in the street outside one of the galleries and I was enchanted by this vulnerable man-boy, so focussed on his playing.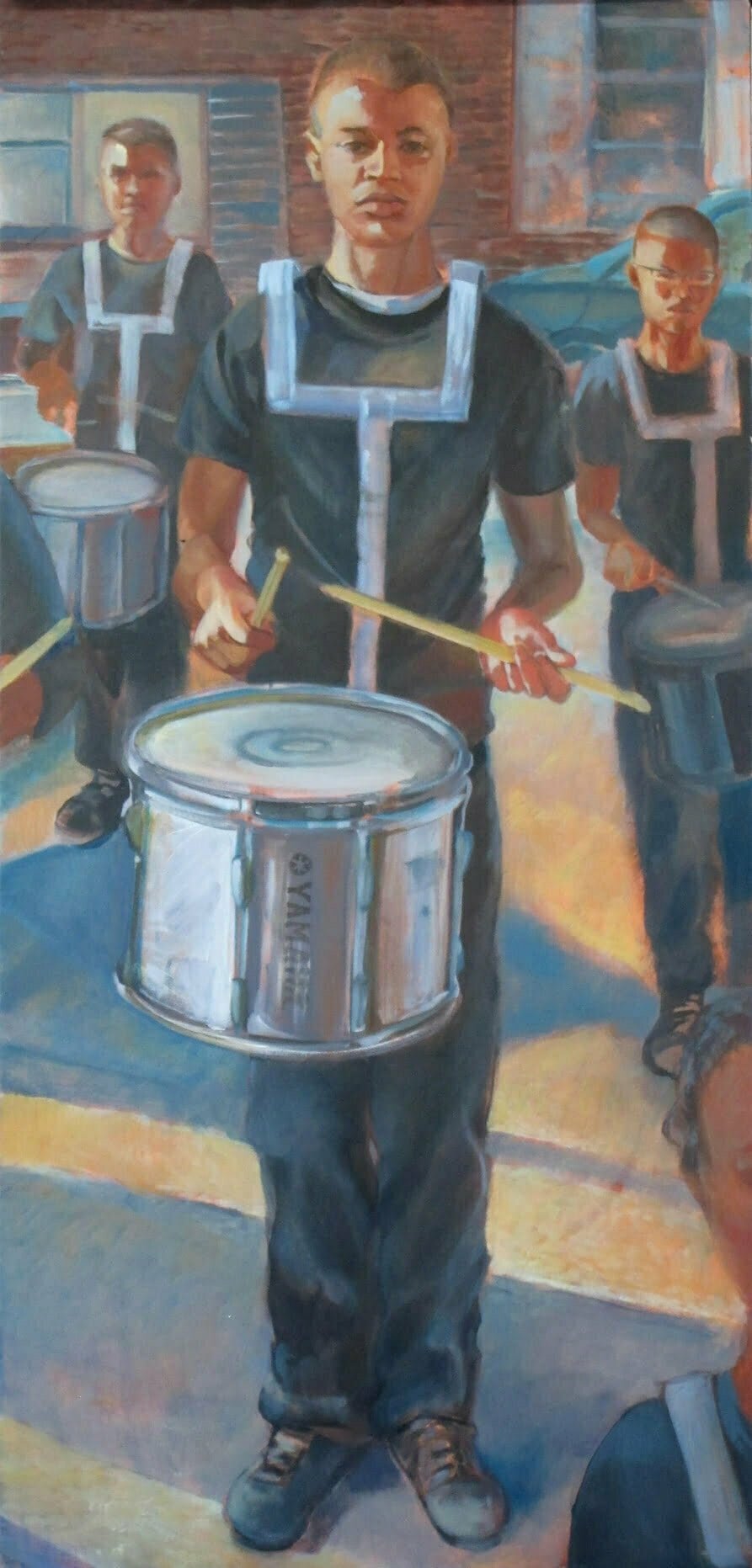 DRUMMER, oil on board (60 x 28cm)
I also work on commission, and did this family portrait of the Loose/Curtin family. Again, I am touched by the way teenagers, caught in a moment between childhood and maturity, express all that vulnerability and potential.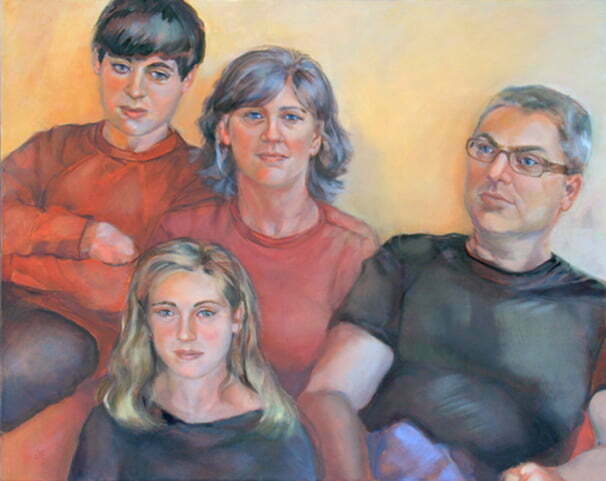 LOOSE/CURTIN FAMILY, oil on wood (61 x 91cm) $2000 sold
One woman, to honor her father's participation in the Merchant Marines, commissioned a portrait of him as a young man with two of his mates. All she had for reference was a tiny, creased and out-of focus black and white 1940's photograph, but I enjoyed imagining the atmosphere on deck.
MERCHANT MARINES, oil on wood (46 x 61cm) $750 sold