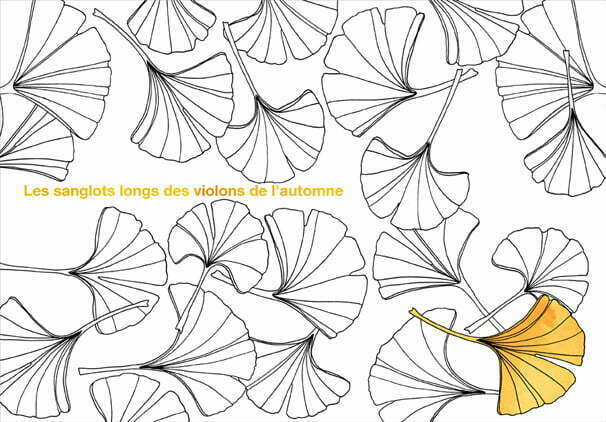 Les sanglots longs
Des violons
De l'automne
Blessent mon coeur
D'une langueur
Monotone.
Tout suffocant
Et blême, quand
Sonne l'heure,
Je me souviens
Des jours anciens
Et je pleure
Et je m'en vais
Au vent mauvais
Qui m'emporte
Deçà, delà,
Pareil à la
Feuille morte.
—Paul Verlaine
(a mostly Arthur Symons', unsatisfactory translation:
The sobbing winds / Of violins /of autumn drone, / Wound my heart,/ Languors start / In monotone.
Pale as with pain,/ Breath fails me when/ The hours tolls deep./ My thoughts recover /The days that are over/ And I weep.
And I go/ Where the winds know,/ Broken and brief,/ To and fro, /As the winds blow/ A dead leaf.)
Schmaltzy, true,  but appropriate for the season when I, at least, get a little maudlin.
Try as I might, I have a hard time thinking of the good things associated with the season. There are mushrooms, of course.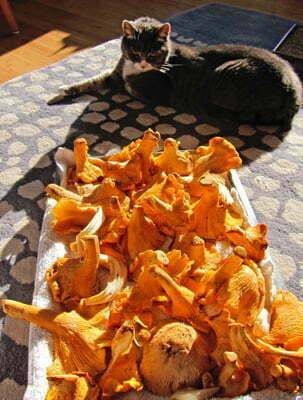 The flower offerings have diminished, and we resort to chrysanthemums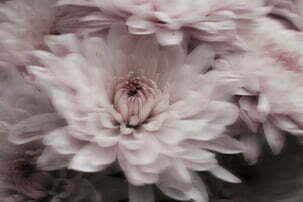 In fact the garden falls apart. Salvage the green tomatoes before they collapse with rot. (They're very tasty roasted together with sliced sweet potatoes.) You may even still get a watery strawberry or two before the slugs do.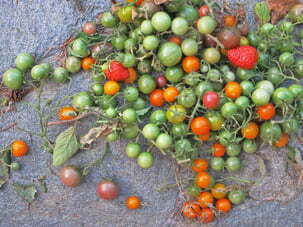 And, most decidedly, the weather changes.