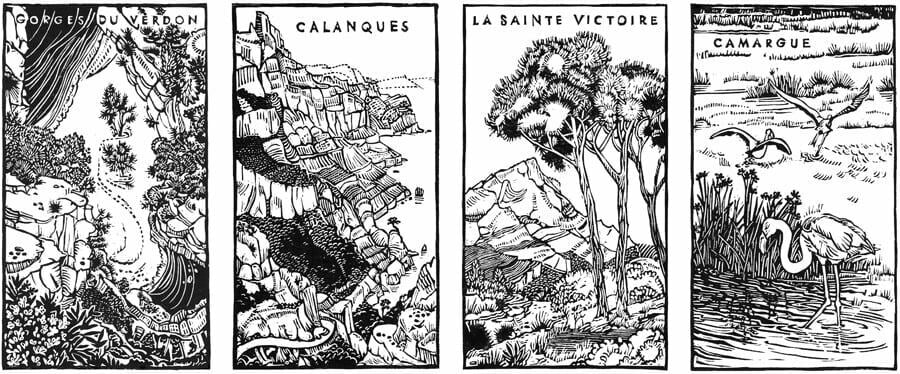 Here are four prints I made from linoleum blocks I carved. They represent iconic landscapes close to where I live.
This week of isolation, I finally made a few prints from what I had been working on for a while. The process was particularly long because, for two of them, I had forgotten to flip the drawing before I started carving! I lost two weeks carving away on blocks I had to toss.
Looking at these places I love I feel nostalgic for the days when I could so easily make them a visit. The great outdoors is limited, for me, to my balcony.