Bare Escentuals is a beauty company the products of which are made from pure minerals. They market their product through the television channel, QVC. During the time I was responsible for the QVC catalogs for Bare Escentuals, I explored the many ways to portray the rich and translucent qualities of the product, art directing photographer Drew Wright in for a wide range of effects. During this time, Bare Escentuals became the best-selling QVC beauty brand.
"You are still the most amazing designer ever!"
—Leslie Blodgett, CEO Bare Escentuals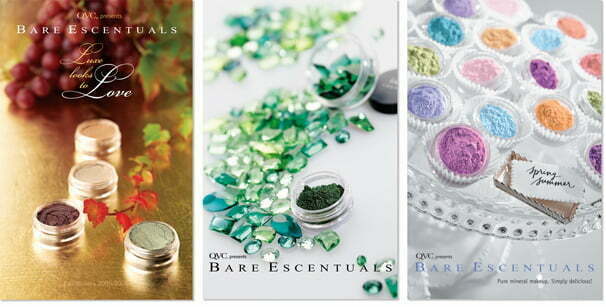 BareEscentuals catalog covers

Effect on the right is created with translucent plastic over live flowers
I always did all the styling for the still photography—including gold leafing!