Last December, my friends Anne & Jean-Charles Oziemblowski and I took a 3-day training session to make me capable of helping out at the local chapter of this national organisation. There was so much to remember that I ended up doing drawings of the procedures they demonstrated. We learned how to hold a raptor (so someone more capable could change a dressing, for example):
and also how to clean the cage of a hedgehog. It turns out that, adorable as they are, the animal is a very dirty one, harbouring all sorts of parasites and germs, so the procedure of cleaning its cage (every day) is very formal: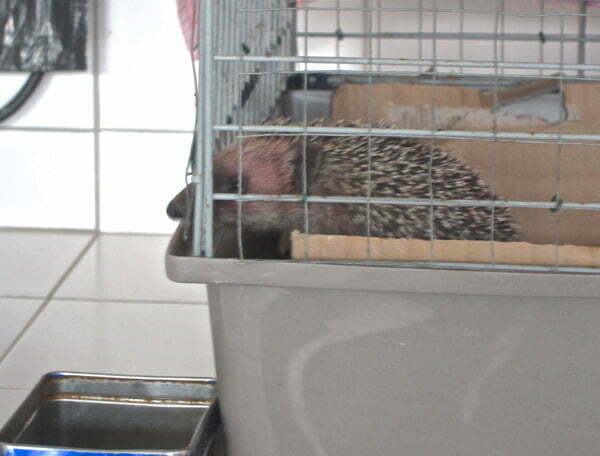 No fooling around here! Since the training, I've been once to volunteer. The job mostly involves cleaning: along with cages, there are big aviaries where the birds that are better off than those in the infirmary reside. Cleaning these is herculean task, where one has to scrub clean every last post of bird shit and, particularly disturbing, chick legs, as the carnivores eat mostly baby chicks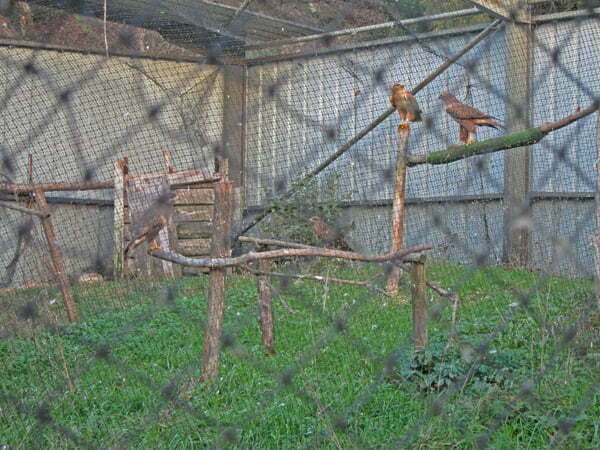 (LPO gets them frozen: apparently in the chicken industry, male chicks are killed at birth. There are 2-3 freezers full of them and when we feed the raptors we gather dozens from the stash: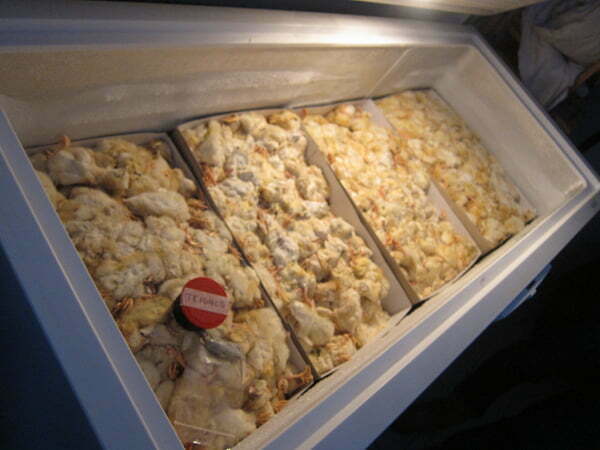 At this time of year (winter) the animal residents of LPO of Buoux (the village in the Luberon where the LPO makes its home) are hedgehogs (about 40 or so) that were born too late in the season to be fat enough for a successful hibernation, and various raptors that have been shot by hunters (by "mistake"). I admire the devotion of the mostly volunteer staff, and try not to cry too much about the animals that have to be euthanised because they are too damaged to be released into the wild.
Like so many organisations in France, this chapter of the LPO carved out a place within the grounds of an old chateau. Here we are on our lunch break. It's hard work, but it's a little something we can do to balance out the unfairness of human domination of this earth we share.